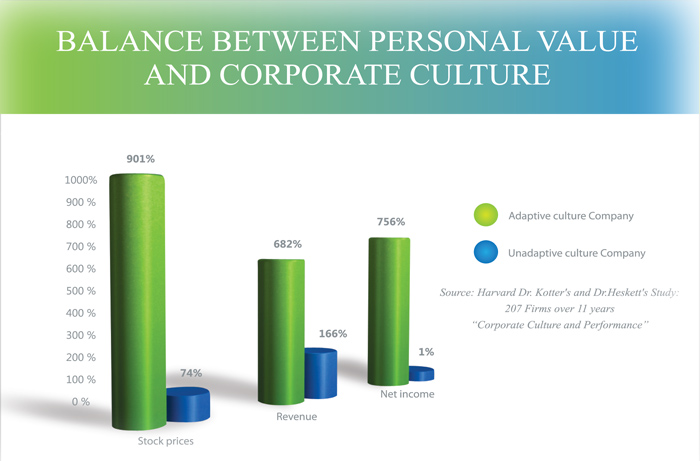 Corporate culture is a key element for the success and development of a company.
If people are considered as an key resource, the Company has to evaluate whether the corporate culture is consistent to the company's strategy.
Without the alignment of Business Strategy and Corporate Culture, the company will face to chaos and failure.
As experienced consultant s in corporate culture development, Balance together with the Company "builds up the solid foundation of corporate culture for your sustainable development". As a result, we contribute to the growth of VietNam